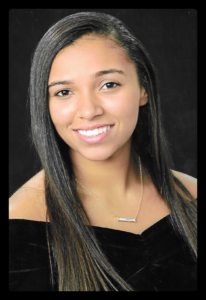 The tragic abduction and murder of 19-year-old college student and Homewood, AL, native Aniah Haley Blanchard in October 2019 captured the heart of the nation. Her story quickly gained widespread national media attention, and baby blue ribbons representing hope for Aniah's safe return sprang up everywhere, seemingly overnight.
Aniah was reported missing to the Auburn Police Department on October 24, 2019.
On November 25, human remains were found in the woods in Macon County, as were articles of clothing similar to what Aniah had been wearing when she disappeared. The remains were identified as Aniah Blanchard's two days later. An autopsy found she had been killed by a gunshot wound.
Since their daughter's tragic death, Aniah's parents have been vocal and dedicated proponents of Aniah's Law. This bill seeks to expand the list of serious crimes for which judges can deny bail, adding Class-A felonies including murder, kidnapping, assault, sexual torture, rape, domestic violence, human trafficking, aggravated child abuse, and terrorism. In these cases, prosecutors can propose a hearing during which the defendant is allowed to testify and present or cross-examine witnesses. The judge can then choose to grant or deny bail based on the testimonies and evidence presented.
Aniah's Law was passed by the Alabama House of Representatives 104-0 in February 2020 and now awaits approval by the Alabama Senate.
In the face of this tragedy, Aniah's family and friends have found many other ways to honor her life, preserve her memory, and work toward making a difference for victims of violent crime and their families.
Aniah's Heart is dedicated to supporting, educating, and spreading awareness among those who have been touched by violent crime as well as those who, thanks to the non-profit's efforts, may never have to.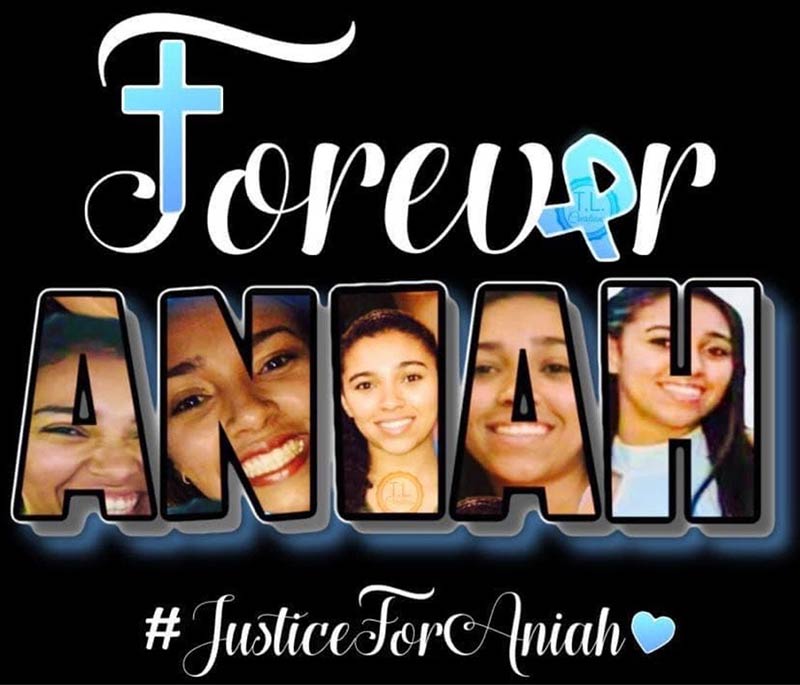 LEARN HOW YOU CAN CONTRIBUTE
Whether you'd like to partner with Aniah's Heart, learn more about our services, or even if you have a loved one who has gone missing, please use the form below to send us a message.
We appreciate your support while we continue our mission to fight to save lives and help to keep you and your loved ones safe.